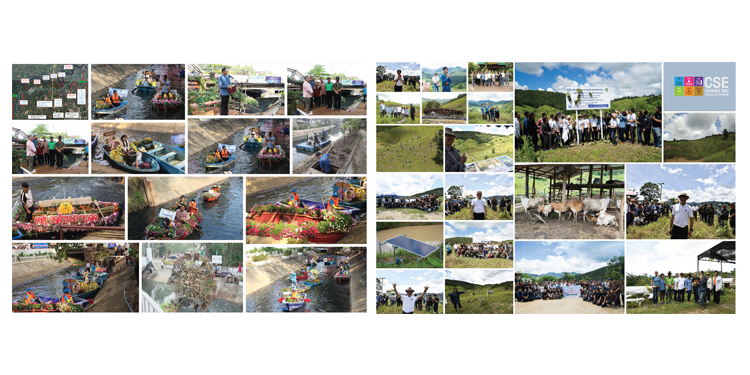 Chiang Mai Social Enterprise Company Limited (CSE)
The haze problem has harshly impacted the local environment and economy. This was due to the burning of agricultural waste, field clearance and forest area. Of course, another factor was car pollution. Chiangmai province is especially at risk because the number of tourists had decline, leading to significant social and economic drop. Therefore, private sectors established an organization to find out solutions to solve this worrisome issue.
Chiang Mai Social Enterprise Company Limited (CSE) is a social-profit organization and is supported by local businesses, academics, Chamber of Chiang Mai Commerce, The Federation of Industries and entrepreneurs. Our objective is to operate for the benefits of the people. The main income comes from selling community products and services and not from the state or donations. All profits are used to resolve social problems and are operated with good governance management in Chiangmai.
CSE was established on December 2nd,2016. The company was certified by the Ministry of Social Development and Human Security on October 26nd,2018.
President
Pairuch Toewiwat
E-mail: toewiwat@hotmail.com
Company supporting partner