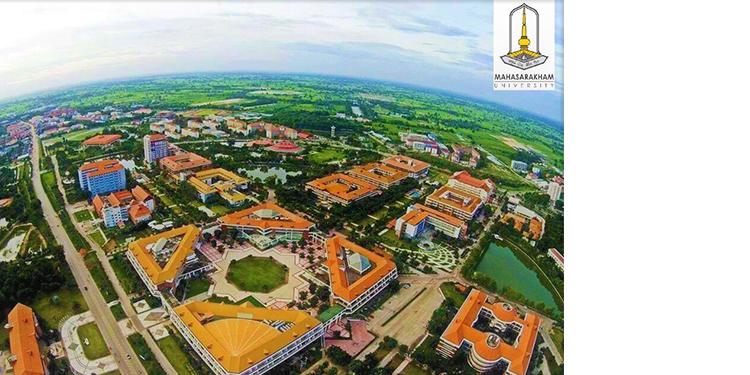 Mahasarakham University (MSU)
Mahasarakham University (MSU) was established on March 27, 1968 as the College of Education, Mahasarakham. The college was later become a regional campus of Srinakharinwirot University in 1974. The university finally gained independent status and became Mahasarakham University, Thailand's 22nd government university, on December 9, 1994, when the University Act was graciously authorized by His Majesty King Bhumibol Adulyadej and published in the Royal Gazette.
MSU has since expanded rapidly in terms of both facilities and academic services and has become a comprehensive university, offering undergraduate and post-graduate degree programs in three academic clusters: Social Sciences; Pure and Applied Science; and Health Science. In response to this growth, in 1998, Khamriang Campus was set up. With 18 faculties, 2 colleges and 1 school currently operating, MSU has been widely recognized as one of Thailand's fastest-growing universities.
The total enrollment has also increased, from fewer than 10,000 in its earlier years to more than 40,000 students at present. MSU has been recognized as a world-class university ranked in +1001 THE world University Rankings 2020, +401-450 QS World University Ranking:Asia 2020, 783 Round University Ranking 2020, 14 UI Green Matric Ranking 2019, and etc
Link :
https://inter.msu.ac.th/news_detail-1122-erasmus-step-up.html
Coordinator
Asst. Prof. Dr. Chonlatee Photong
E-mail: chonlatee.p@msu.ac.th
Implementing partner