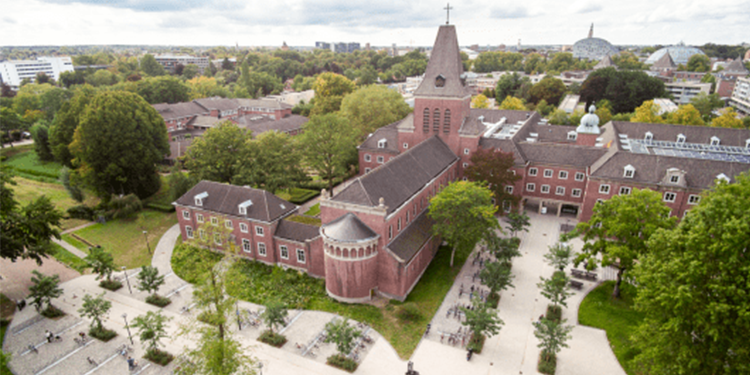 Breda University of Applied Sciences (BUas)
Breda University of Applied Sciences (BUas) is an international higher education institution with about 7,700 students from over 60 countries. It is situated in Breda, in the south of the Netherlands. BUas was founded in 1966 as an institute offering management programmes in tourism and leisure and in this field, it is the largest and leading education institution in the world. Today BUas offers professional and academic bachelor's and master's programmes in the disciplines of Games & Media, Hotel, Facility, Logistics, Built Environment and Tourism & Leisure.
BUas's education has a strong focus on practice-oriented knowledge development in close cooperation with relevant national and international partners and (industry) stakeholders, with a strong focus on entrepreneurship.
BUas's Academy for Leisure and Events provides a wide range of study programmes in the field of leisure for various professional bachelor degrees, a professional master degree and an academic bachelor degree. The Academy has a worldwide network and a strong focus on international cooperation.
Innovation, teaching and entrepreneurship lie within the core of the continuous development of the University itself, thus being a consistent part of its policy, quality assurance, international networking and project development. The expertise of the BUas in these fields is continuously being recognized by all diverse stakeholders.
It is BUas's mission to train students in an international study and work environment to become competent, inquisitive, responsible and entrepreneurial professionals who are qualified for the globalizing job market. Education at BUas therefore responds to changing social demands and technological developments, innovations in the industry, new insights within the knowledge domains, and results from educational research. BUas offers professional and academic bachelor's and master's programmers in the disciplines of Games, Media, Hotel, Facility, Logistics, Built Environment, Tourism and Leisure and Events. The industry needs enterprising professionals who know how to create opportunities and have a keen eye for the business and commercial aspects of the profession. Within the study programme, emphasis is increasingly placed on an entrepreneurial attitude. Students who have concrete entrepreneurial ambitions are enabled to realise their plans and ambitions in the field of entrepreneurship within a minor or honours track.
In an international context and through interactive cooperation with lecturers, researchers, professionals, and government bodies, BUas wants its students to learn together in order to innovate professional practice. To achieve this, BUas has opted for the teaching concept of the learning community. Rather than through an individual process, learning in the learning community takes place through an active and social process of collaborative learning, in which the community of students, lectures and industry make up the driving force behind learning. Moreover, by having students and lecturers from different knowledge domains and from different (cultural) backgrounds work together on problems from the international professional field, students will discover that there are multiple approaches to one problem and that different perspectives can be integrated to achieve a collective result. More possibilities will be created – in close cooperation with the industry – for the interdisciplinary and intercultural approach in learning communities, with special attention for the 'case-study' method as well as interactive teaching methods.
BUas wants to teach students to develop themselves further, look beyond their own field of expertise, approach problems from different perspectives, and bridge gaps between disciplines. The guiding principle of the learning community is that learning is an individual process which is encouraged through collaborative learning. Learning communities utilize the main didactic principles for the development of future professionals by:

• motivating students towards self-managed learning activities and responsibility for their own learning process;
• interconnecting curriculum components by means of broad-based assignments that require an interdisciplinary approach;
• facilitating group discussion and collaborative learning and supporting peer-to-peer learning;
• inspiring students to think critically and evaluate themselves;
• enabling students to keep developing and actively acquiring new knowledge (lifelong learning).
• enhancing integration of curricula and formation of networks
• through student and employee participation from different
• study programs;
• enriching students' educational experience by collaboration
• with the industry;
• deploying new media and technology in an innovative manner.
Link :
https://www.buas.nl/en/research/domains/leisure-events/project-stepup
Coordinator
Liliya Terzieva
E-mail: terzieva.l@buas.nl
Work Package 5 Leader "Innovative Social Enterprise Case Challenge"