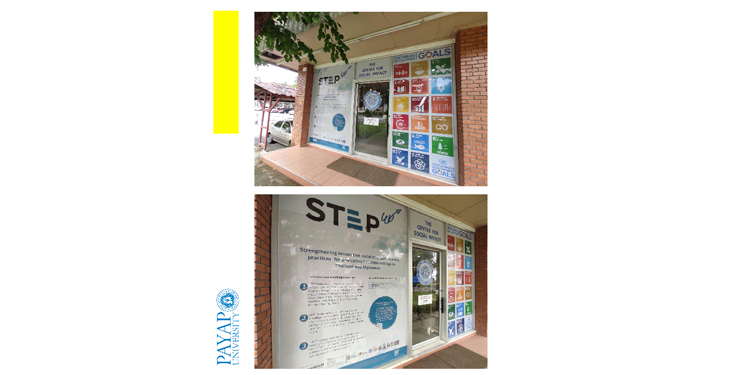 Vision
Within the next five years to grow the Social Entrepreneurship Knowledge Hub (SEKH@PYU) into a successful self-sufficient hub providing advocacy, training, consulting, information resources and academic services for policy makers, entrepreneurs, enabling organizations, local communities and academia in the northern region of Thailand.
The SEKH@PYU will be guided by the following organizational core values:
• Empathy – to always walk in the hub's stakeholder's shoes
• Responsibility – to always do the right thing with a minimal footprint
• Integrity – to always be transparent and accountable to the hub's stakeholders
• Diversity – to always be open-minded and inclusive
Mission Statement
To empower local social entrepreneurs to develop and scale their social enterprises through a focus on developing human capital among the change agent community in the north of Thailand.
Executive Summary
Payap University's (PYU) mission over the course of its history has always been driven by a focus on creating positive social impact for the communities it serves. It is within this context that the Social Entrepreneurship Knowledge Hub (SEKH) will operate as a focal point for activities related to promoting social entrepreneurship on campus, within the local community, as well as nationally and regionally.

The hub will focus on supporting social entrepreneurs who are addressing social, economic or environmental issues facing marginalized communities in the northern regions of Thailand.
Within the next five years, the hub aims to build a successful self-sufficient business model based on the principles of social enterprise through the provision of advocacy, training, consulting, information resources and academic services for policy makers, entrepreneurs and the academic community in the northern region of Thailand.
The hub will be guided by four organizational core values, namely empathy (to always walk in the hub's stakeholder's shoes), responsibility (to always do the right thing with a minimal footprint), integrity (to always be transparent and accountable to the hub's stakeholder) and diversity (to always be open-minded and inclusive).
The SEKH@PYU is located at Payap's Mae Khao campus and falls under the organizational structure of the Center for Social Impact. The SEKH@PYU will be run in accordance with the principles of social enterprise, where all profits made are used to cover operating expenses or implement further social value creation projects.

The SEKH@PYU's start-up funding will come from the Erasmus+ CBHE grant received as part of the STEPUP project and it is envisioned that the hub will be financially self-sufficient after the project through revenue generation activities linked to the services it provides in offering short courses, trainings, consultancy and research
The management team of the SEKH@PYU will consist of members of PYU staff from the Center of Social Impact and the Faculty of Business Administration's MBA program. In addition, an advisory board will comprise of representatives from the university as well as key stakeholders such as local social enterprises, social impact organizations, etc..